About the Balsam Fir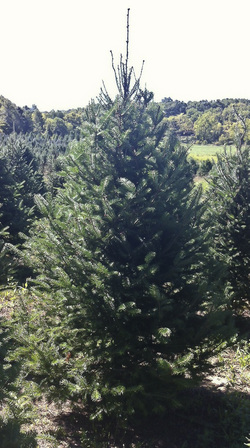 Balsam Fir is probably the most common fir we grow. The Balsam fir's needles are about 3/4" long and dark green in color. They are very soft and grow in a circular pattern around the branch. Balsam Fir has a very strong aroma. The Balsam fir branches are good for medium weight ordainments. Like all firs we grow the Balsam Fir has excellent needle retention.


Here are some things to keep in mind when you get your Balsam Fir home. Before you put it in the stand recut the stump. The tree started a healing process after it was cut to seal the exposed area. A fresh cut will help with keeping the tree fresh while it is in your house. Then after you get it in the stand and set up in your house fill the bowl with hot water the first time. Again the tree is trying to seal the exposed area and this will soften the sap for easier water uptake. After this just make sure to keep water in the bowl at all times. If you do run out fill with hot water again to soften the seal.




---